SIMINETTI TILES
Siminetti specialises in the design of stunning mosaics produced from one of nature's very own luxurious materials. Siminetti Tiles are made with stunning Mother of Pearl, which has been used to decorate the finest houses and individuals for a millennia.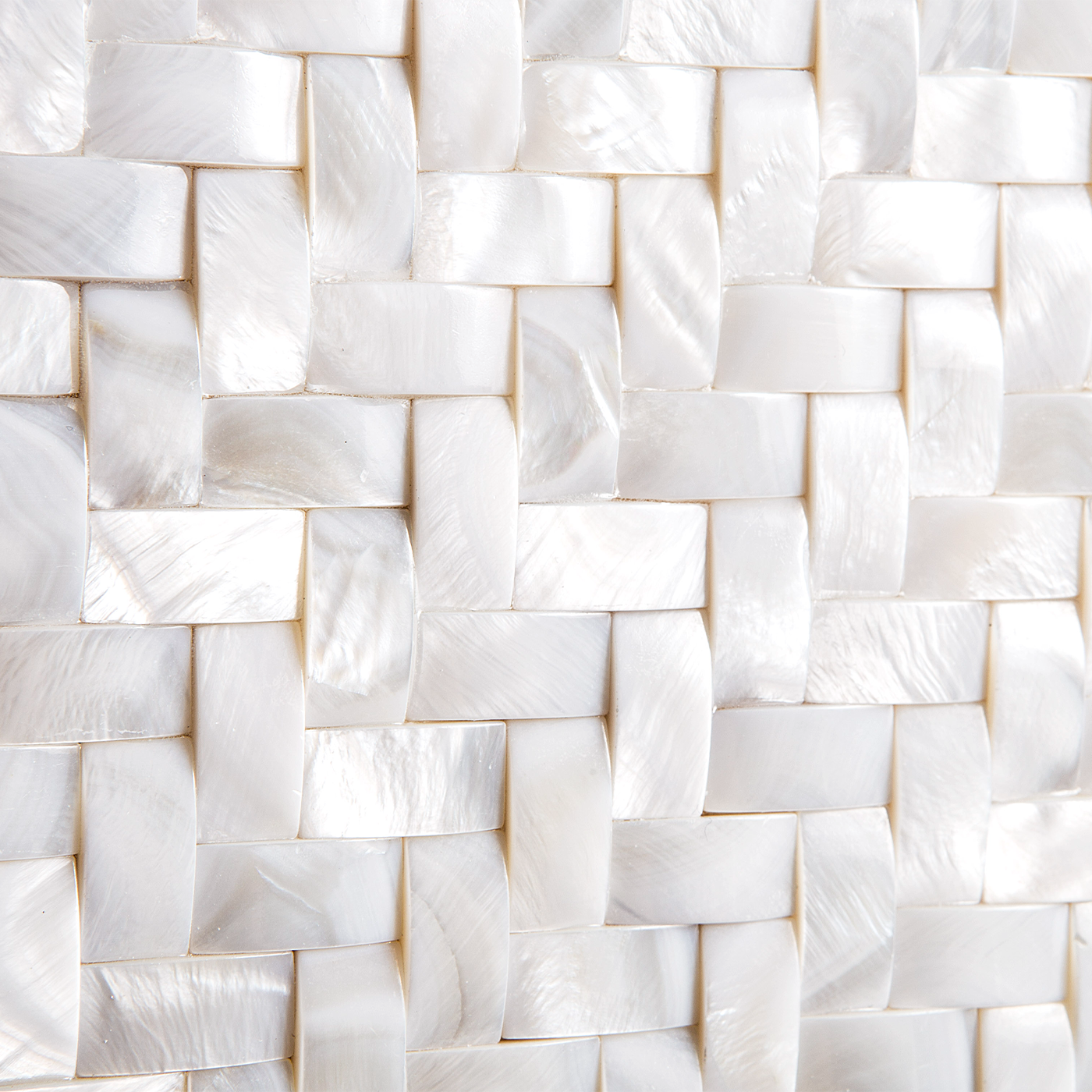 The unique textures, natural veining and pearlescent magnificence of each individual piece of Mother of Pearl is captured in each of our mosaics. The movement found in each piece ensures that no two tesserae are ever the same, ensuring each mosaic colour and style is unique to the individual.
Siminetti work with the worlds leading designers, architects and private individuals and offer one of the most luxurious surface finishes available. Utilising both fresh water and salt water pearl, the mosaics are available in a series of stunning colours and differing styles with all of the pearl being sourced from Eco-friendly, sustainable sources.
Mosaics can be seen decorating internal and external walls and floors, swimming pools, super yachts and furnishings.
Siminetti Tiles
Colours
Utilising sustainable sources, these mosaics are produced from mother-of-pearl, resin bonded to form an exceptionally strong mosaic. Available in an extensive range of beautiful shades, Sininetti Tiles are prefect for creating stunning walls and floorings.
Siminetti Tiles
The Styles
Available in 17 colours and 8 styles, these mosaics are the ultimate surface finish.
Decorative Surfaces
Our exclusive Mother of Pearl Decorative Surfaces are the next generation in stunning Mother of Pearl finishes. Handcrafted and hand assembled by our team of Artisans, Siminetti Decorative Surfaces are the foremost in stylish, luxury finishes, with each design produced to our clients exacting dimension. Combining practicality with ease of installation, Siminetti Decorative Surfaces are the latest dimension for stylish, exacting interiors.